Sliding Patio Door – Case Sudy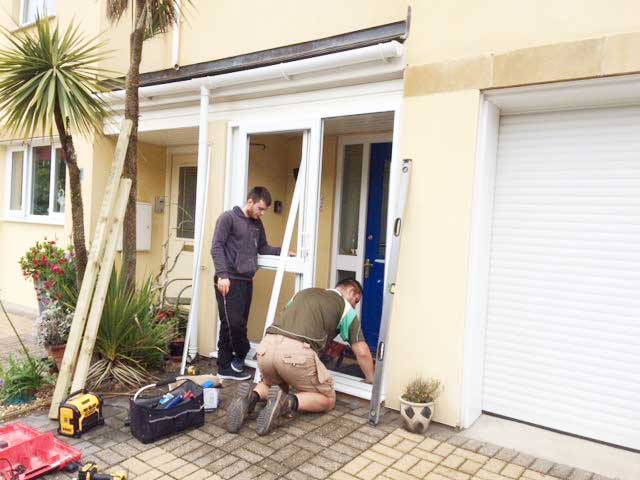 SLIDING PATIO DOOR – MOUNTBATTEN
This project was for a client living in MountBatten.
We had to infill the area in front of the existing front door. We fitted a sliding patio door with a midrail for the mail delivery.
The door was then installed onto a course of bricks to lift the sill slightly above the external level.
The top of the doors were glazed in clear glass with the two lower panes in frosted glass.
WHAT OUR TEAM PROVIDED
Windows
Building work