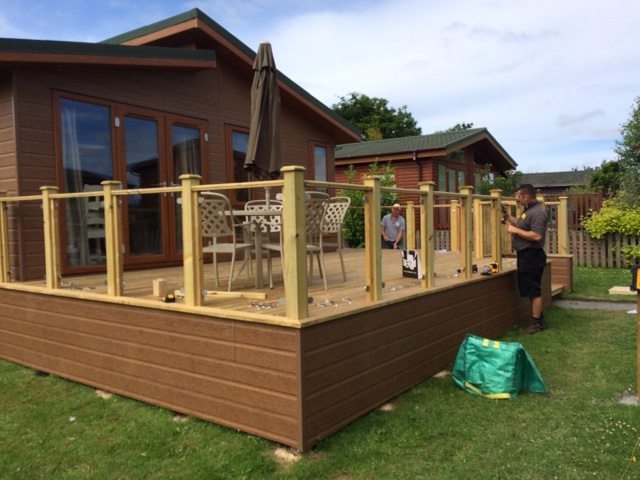 NEW BALUSTRADING – MODBURY
This project was the fifth piece of work we have been asked to work on for a large holiday park in the Modbury area.
The main aim of the project was to install modern ballustrading around a set of holiday homes to update their image.
We installed 10mm toughened safety glass into specialist stainless steel glass clamps.
The glass installation took one day to complete.
The client was very happy with the results, as the newly installed ballustrading had the desired effect of transforming the holiday homes, providing a modern look and feel.
WHAT OUR TEAM PROVIDED
10mm toughened glass
Specialist stainless steel glass clamp