Conservatory Colour & Glass Options
Colours & Glass Options From Sunrise
You can easily add warmth and style to your conservatory.
Coloured frames are now available as an alternative to the standard white finish.
The standard coloured frames are:
White
Rosewood
Mahogany
Golden Oak
Irish Oak
Also now on offer are the new "grained colours":
White
Cream
Chartwell Green
Grey
Black
Red
Blue
As standard your conservatory will be glazed with either a polycarbonate or a double glazed glass roof.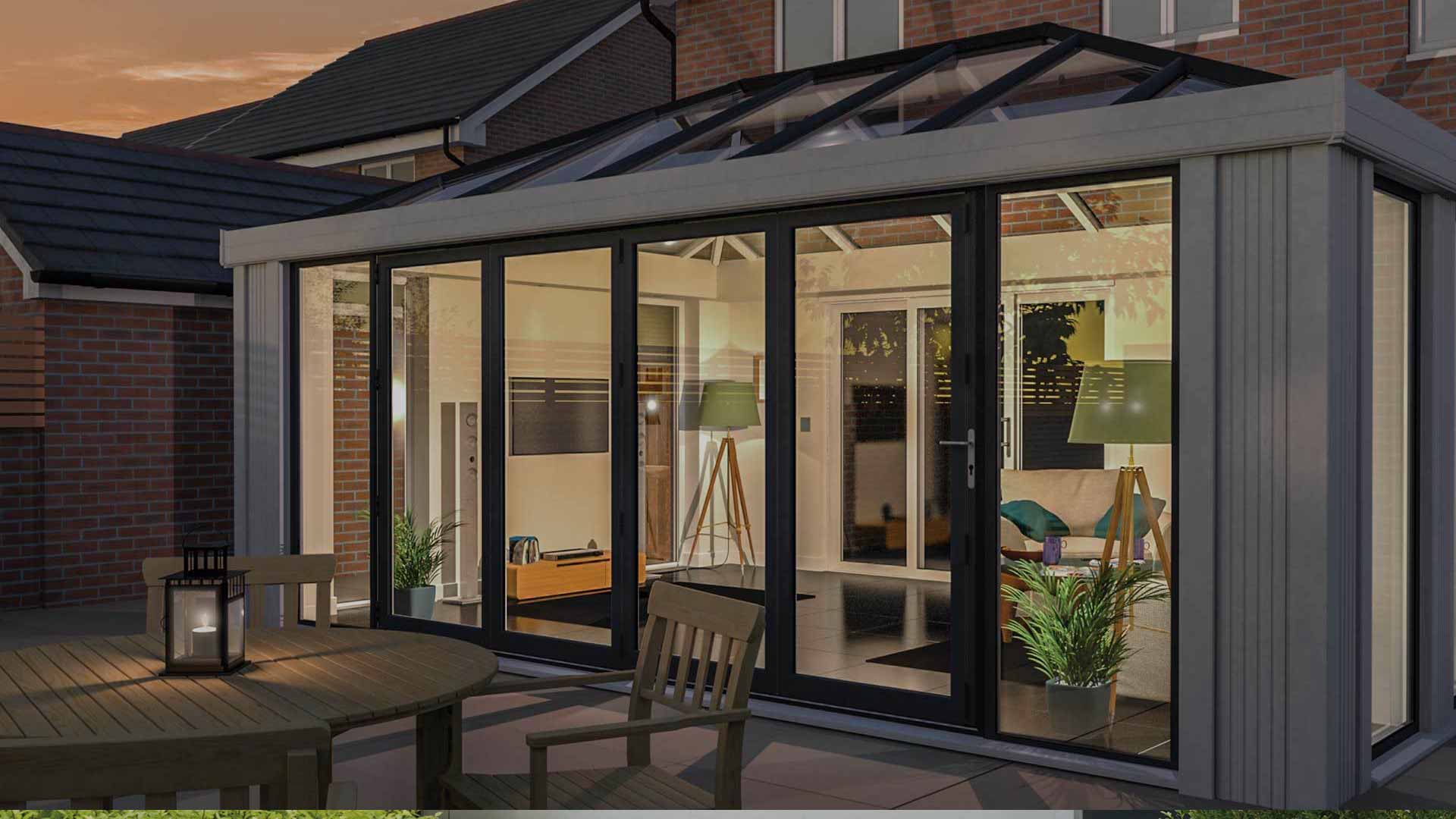 Polycarbonate Roofing
Polycarbonate is a very popular glazing material for conservatory roofs as it is lightweight, durable, up to 20 times stronger than glass and virtually shatterproof. They are designed to lessen the glare and heat from the sun to ensure that your conservatory can be comfortable all year around.
It is available in a wide range of colours – clear, bronze, opal, bronze on opal and heatguard to suit your chosen conservatory colour.
All the above mentioned polycarbonates are designed to reduce glare and minimise solar heat gain. Bronze on Opal gives a bright internal appearance even on a dull day, reduces solar heat gain and provides privacy.
Heatguard limits the potential for heat build up within the conservatory whilst allowing the light to enter the roof, deflecting solar radiation.
Glass Roofing
This is a quieter option than polycarbonate and nowadays much more affordable.
The special conservatory type sealed units for the roof are 24mm thick and come as standard with a low-clean coating on the outside. The external glass has a blue tint to give the conservatory a Mediterranean tint throughout the year. The sealed units have a warm LOW E glass on the inside.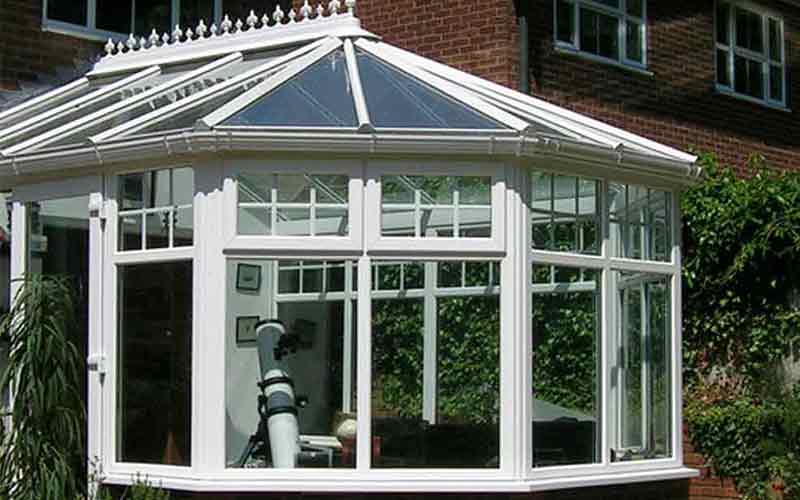 uPVC
uPVC conservatories are sleek, modern and virtually maintenance-free. They can be built in a traditional white or a variety of woodgrain finishes to suit your home.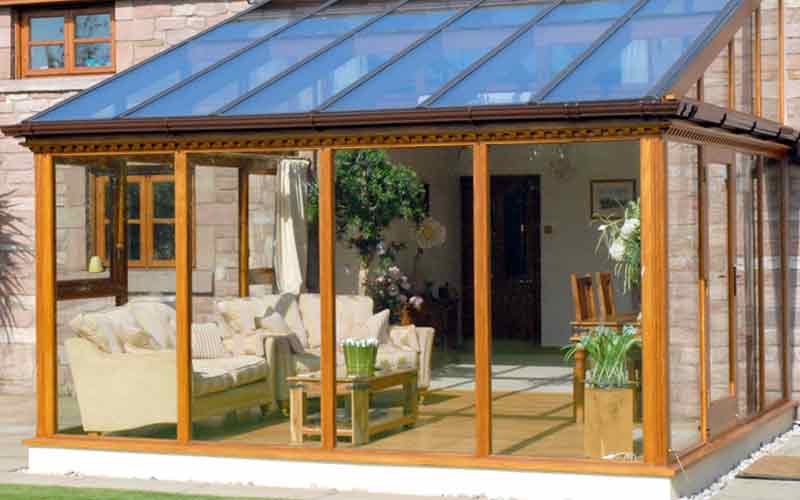 Timber
If your house is a more traditional style, our timber conservatories offer a timeless style in a wide range of low-maintenance stains or paint finishes that help keep it looking at its best.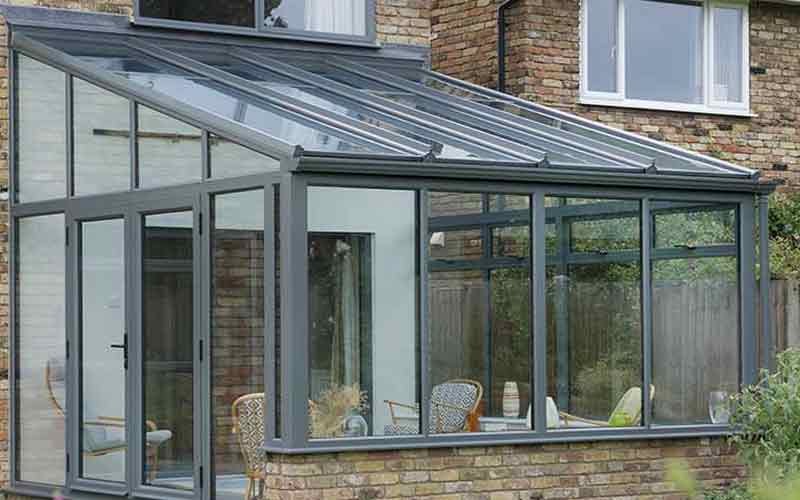 Aluminium
Sunrise Aluminium Conservatories offer a hard wearing, slim line option, in a range of bespoke designs and colours to perfectly complement your home.