External Cladding
Horizontal cladding or vertical cladding can easily be replaced with inner-locking PVCu cladding boards.
All the boards are UV stabilised to make sure they keep and do not discolour.
When replacing timber boards we also try to insert insulation between the wall and the cladding to make a "warmer wall".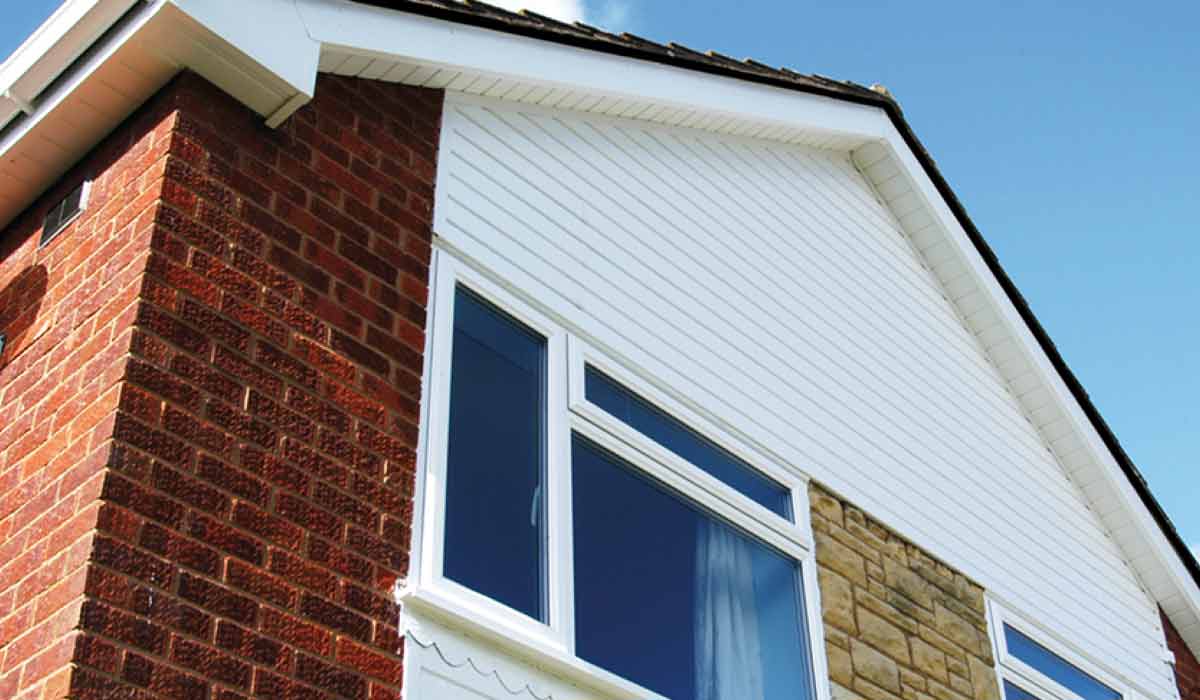 Bargeboards
Your bargeboards run up the gable of the roof and meet at the top (like an upside down "V").
Again these boards protect the end of the roof rafters.
Once they become rotten damp will start penetrating your home.
These can easily be replaced with PVCu to ensure a maintenance free weathertight installation.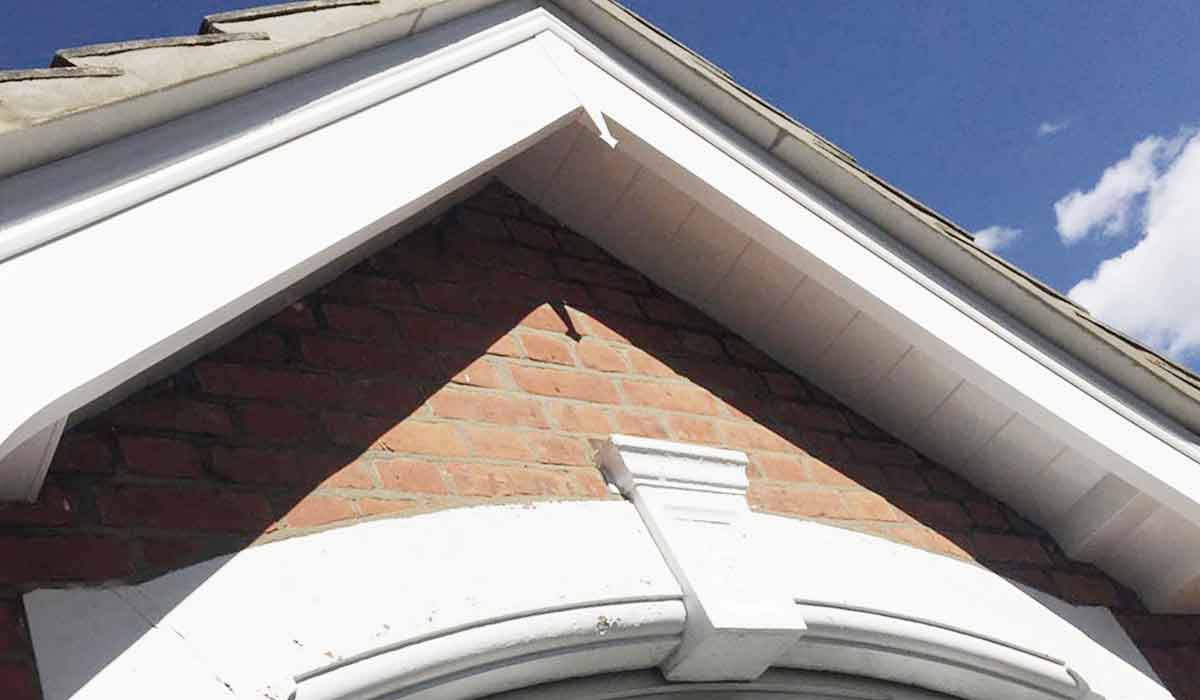 Fascia and Soffits
Maintainance of the fascia and soffit boards is critical to keeping damp out of your house, as inadequately protected roof rafters can be vulnerable to rot and damp.
Once you have installed new fascia and soffit boards you ensure a weather tight joint at the important roof area.
We can offer stylish featured soffits which will compliment any house.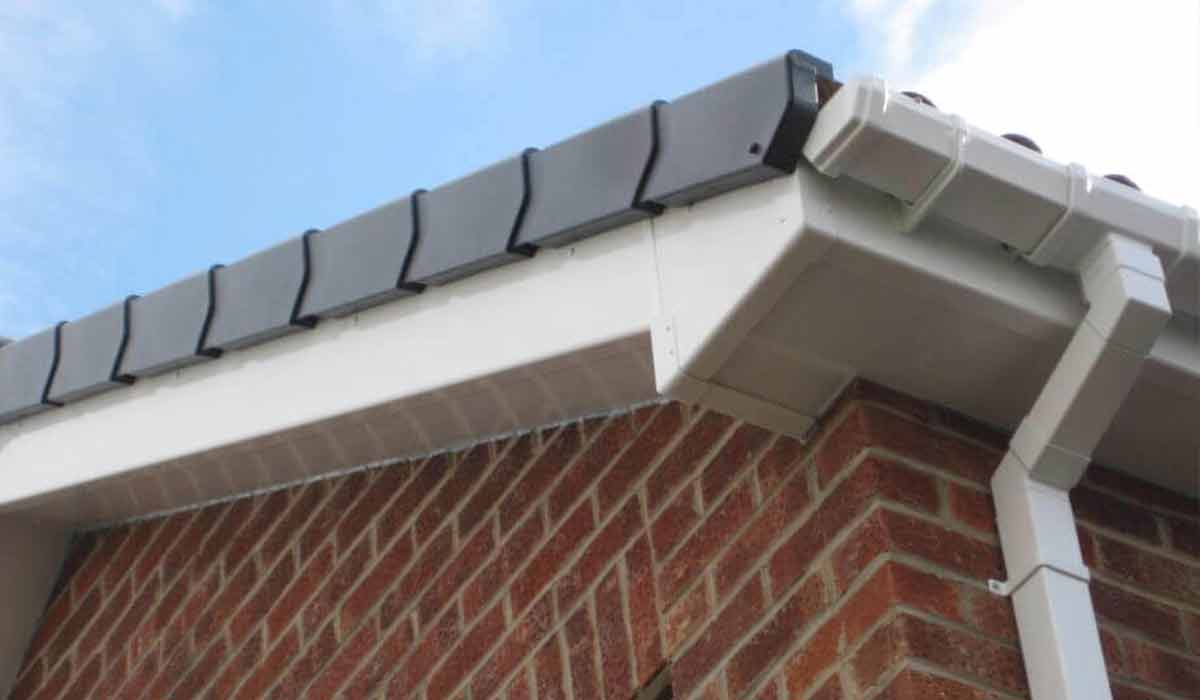 Guttering and Down Pipes
Leaky gutters can do more damage than you think. Along with the annoying constant drips, your walls will also be getting unnecessarily damp.
New gutters will eliminate this problem and carry all your roof water away.
Standard colours are white, brown and black.
Downpipe colours to match.